By Deb Chitwood from Living Montessori Now
I love Shark Week! Even though Shark Week on the Discovery Channel is close to the end for this year, there's no reason you can't extend your Shark Week activities if your child and/or students are enjoying them. And shark activities are fun at any time.
I've created some shark activities using free printables for preschoolers through first graders. The activity on learning to draw sharks could be fun for older children as well.
There are so many amazing shark printables available on line that it was difficult to decide which ones to use for my post. I chose some that worked on important skills yet were very simple to prepare.
You'll find many activities for preschoolers through first graders throughout the year along with presentation ideas in my previous posts at PreK + K Sharing. You'll also find ideas for using free printables to create activity trays here: How to Use Printables to Create Montessori-Inspired Activities.
At Living Montessori Now, I have a post with resource links of Free Printables for Montessori Homeschools and Preschools.
Disclosure: This post contains affiliate links at no cost to you.
Roll and Cover Shark Counting/Addition Activity
Roll and Cover Shark Counting/Addition Activity
For this activity, I used the free Roll and Cover printable from 3 Dinosaurs Shark Pack update. I used an inexpensive wooden tray from a craft store and a pair of dice. I added a sugar tong and glass gems for work on fine-motor skills. Amazon has a variety of glass gems, which I used for this and often use for Montessori-inspired activities.
Roll and cover games are nice for younger children who are learning to count and work with dice games. They can count the number of dots on the dice to find the total. Older children can add the numbers to find the answer.
Shark Pin-Punching Activity
Shark Pin-Punching Activity
For this activity, I used the free Shark Bingo Game printable from Relentlessly Fun, Deceptively Educational. It would be a fun Bingo game, but here I used it to create a Montessori shark pin-punching activity.
I also used Shark Cards from Shark Unit with Free Printables from Every Star Is Different to go with the great white, bull, thresher, nurse, hammerhead, and shortfin mako shark outlines. Renae from Every Star is Different has a wide selection of shark cards and lots of fun shark activities and printables, so be sure to check them out!
I really like Montessori Services' wood-handled puncher, which I used for the pin punching activity. I added a a Montessori Services basket (small willow basket, which is a great size for many card materials).
Hammerhead Shark Tray
Hammerhead Shark Tray
This tray uses the Shark Bingo Game from Relentlessly Fun, Dangerously Educational for the hammerhead shark outline to use for pin punching (as in the activity above). I added the hammerhead shark from the Shark Matching and Fact Cards from The Pinay Homeschooler and Shark Week Fast Facts Hammerhead Shark page from 3 Boys and a Dog.
I also added a hammerhead shark from the Safari Ltd. Ocean TOOB. If you have the Safari Ltd. Sharks TOOB, your child or students could match all the Pinay Homeschooler shark cards to the sharks from the TOOB.
Sh is for Shark Activity
Sh is for Shark Activity
This activity uses the Sh is for Shark Magnet Page from Making Learning Fun. I used a large plastic tray from Montessori Services. I used glass gems, but you could use Power Magnets and a baking tray if you prefer.
In Montessori education we emphasize the letter sound rather than the letter name.

Even though I always start with one-letter phonetic sounds, this is a helpful activity for children who would be confused that shark starts with the letter "s" but not the /s/ sound. I would demonstrate the activity by placing the printable on a rug and saying, "/S/ and /h/ together make the sound /sh/. Shark starts with /sh/." Then I would place a few of the glass gems on the activity page before returning the tray to the shelf for the child(ren) to use.
Shark Phonics Reading and Word-Building Activity
Shark Phonics Reading and Word-Building Tray
This uses the Sight Word Tile Activity with a Shark printable from Making Learning Fun. You could purchase letter tiles to use with this and other activities. Or you could print out small movable alphabet letters like the free Movable Alphabet Letters from Livable Learning.
Shark Phonics Reading and Word-Building Activity
This is an activity for beginning readers who are able to read the word and then build it in the shark's mouth using the individual letters. The printable is for sight words, but I made it a phonetic activity by using words that could be sounded out. I used big, yes, can, and up. I only added the movable alphabet letters that were needed to create those words.
Learn to Draw Sharks Activity
Learn to Draw Sharks Activity
For this tray, I used the free Learn to Draw Sharks printable from Kidzone. This is a more advanced activity and could also be fun for children older than first grade.
You could use a plain pencil, but I think it's fun to introduce another medium with this sort of activity. On this tray, I used one of the Pentel Oil Pastels. You could also use a drawing pencil or charcoal.
More Free Shark Printables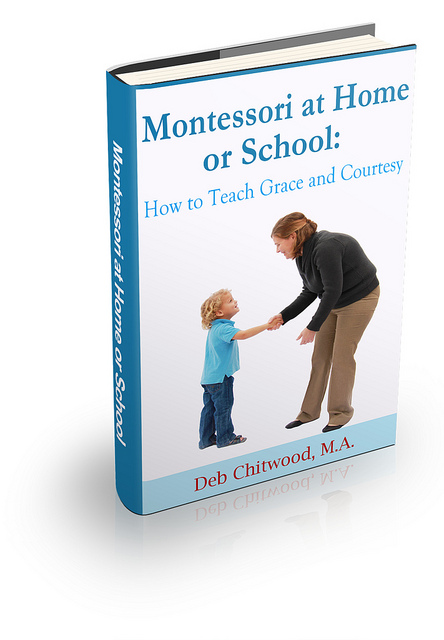 If you'd like to focus on manners with children, please check out my eBook Montessori at Home or School: How to Teach Grace and Courtesy! It's written for anyone who'd like to feel comfortable teaching manners to children ages 2-12.
I hope you have an awesome start to the school year!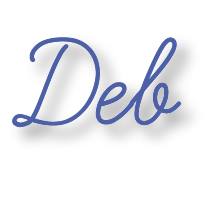 Deb Chitwood is a certified Montessori teacher with a master's degree in Early Childhood Studies from Sheffield Hallam University in Sheffield, England. Deb taught in Montessori schools in Iowa and Arizona before becoming owner/director/teacher of her own Montessori school in South Dakota. Later, she homeschooled her two children through high school. Deb is now a Montessori writer who lives in San Diego with her husband of 39 years (and lives in the city where her kids, kids-in-law, and baby granddaughter live). She blogs at Living Montessori Now.