By Deb Chitwood from Living Montessori Now
A friendship theme is great at any time of year, and it's perfect at the start of a new school year! So, today I have lots of free friendship printables and activities for you! There's also a friendship-themed pack for newsletter subscribers at LivingMontessoriNow.com!
Disclosure: This post contains some affiliate links (at no cost to you).
Montessori Shelves with Friendship Themed Activities
You'll find Montessori-inspired friendship numbers, letters, and and more (part of my subscriber freebie pack, so just
sign up for my email
to get the link and password … or check the bottom of your latest newsletter if you're already a subscriber)
I hope you have a wonderful school year! :)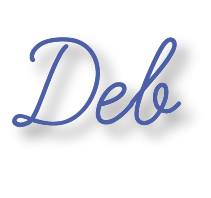 Deb Chitwood is a certified Montessori teacher with a master's degree in Early Childhood Studies from Sheffield Hallam University in Sheffield, England. Deb taught in Montessori schools in Iowa and Arizona before becoming owner/director/teacher of her own Montessori school in South Dakota. Later, she homeschooled her two children through high school. Deb is now a Montessori writer who lives in San Diego with her husband of 47 years (and lives in the city where her kids, kids-in-law, and grandkids live). She blogs at Living Montessori Now.