By Deb Chitwood from Living Montessori Now
Owls are a very versatile theme. Online, I found owl activities for an owl classroom theme, fall owls, Owl Moon winter owl activities, valentine owls, Earth Day ("Give a Hoot! Don't Pollute!") owls, and owls used in the study of birds.
I had lots of fun finding printables for my free owl printables post at Living Montessori Now. Here, I've created some owl activities using free printables for preschoolers through first graders. These activities all work especially well with a fall or classroom theme, although they should work with most owl themes.
You'll find many activities for preschoolers through first graders throughout the year along with presentation ideas in my previous posts at PreK + K Sharing. You'll also find ideas for using free printables to create activity trays here: How to Use Printables to Create Montessori-Inspired Activities.
At Living Montessori Now, I have a post with resource links of Free Printables for Montessori Homeschools and Preschools.
Disclosure: This post contains affiliate links at no cost to you.
"5 Little Owls" Activities
I LOVE doing songs and fingerplays with preschoolers! I have a fun series at Living Montessori Now with free songs and rhymes for circle time. Right now, "Free Educational Songs for Circle Time," "Free Fall Songs and Rhymes for Circle Time," and "Free Halloween Songs and Rhymes for Circle Time" are especially popular.
For the "5 Little Owls" activity tray, I used the free Owl Tot Pack ("5 Little Owls") from Our Little Monkeys. During the winter, you could use the "5 Little Owls" tree and owls from Homeschool Share. I also used the 5 Little Owls Printable Puzzle by Growing in PreK and K at Teachers Notebook.
I simply printed out, cut apart, and laminated the pieces. If you're wondering, this is my favorite laminator. I put the puzzle pieces in a pencil box and placed everything on a Multicraft wooden tray.
"My Owl Numbers Book" Tray
For this activity, I used My Owl Numbers Book by Amy from Wildflower Ramblings at Hip Homeschool Moms.

Creating the owl numbers book is a fun way for children to work on cutting and stapling skills along with math skills. Some children will be able to use the booklet as reading practice, too.
Owl Paper Cutting Tray
This tray uses the Owl Give You Four Free Bookmarks printable by mzmary at Teachers Notebook. For simpler cutting activities, you could add the cutting page from the Owl Tot Pack from Our Little Monkeys. The Owl Tot Pack includes "finish the pattern" strips that could also be used as cutting strips where children cut between the owls.
Owl Shapes
I think this activity is TOO CUTE (and creative)! I love the Silly Shaped Owls from Teach With Me. I traced the shapes onto one color of craft foam. I only used one color because of the Montessori principle of isolation of quality.
Here, the owls and shapes are a matching activity. I used a Montessori Services rug for my layout. In addition to matching shapes, children could trace the foam shapes. You could also have construction paper available for children to create their own shape owls.
Owl Letter Tumble Tray
This activity uses the Owl Letter Tumble printables from PreKinders. The child simply tumbles the letter owls onto the black felt (or other black cloth used as the night sky) and then matches the letter owls to the letters on the letter chart. Younger children can use this as a matching activity while older children can use this to review phonetic sounds or alphabetical order.
Owl Addition
For this addition activity, I used Owl Number Matching Cards from KidSparkz and Maths Symbols Cards from Activity Village. The felt owls are Creatology felt stickers from Michaels craft store.
I used only 10 felt owls and owl number cards 1-10. For each equation, the child could choose how many owls to use for each addend and them count them to find the sum.
Finish Drawing the Owl Activity
This is a more challenging activity using the Complete the Drawing Owl printable from Making Learning Fun. It's nice to have some special drawing materials such as the Faber-Castell graphite sketch set, which is what I have in the pencil box on the tray.
More Free Owl Printables and Fall Activities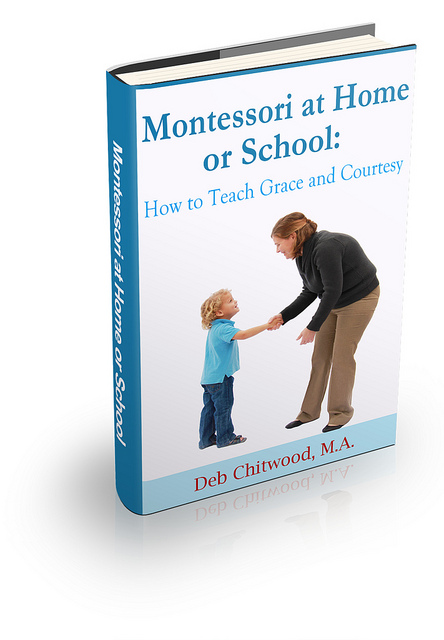 If you'd like to focus on manners with children, please check out my eBook Montessori at Home or School: How to Teach Grace and Courtesy! It's written for anyone who'd like to feel comfortable teaching manners to children ages 2-12.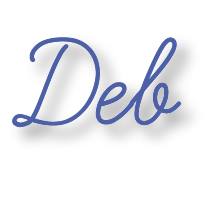 Deb Chitwood is a certified Montessori teacher with a master's degree in Early Childhood Studies from Sheffield Hallam University in Sheffield, England. Deb taught in Montessori schools in Iowa and Arizona before becoming owner/director/teacher of her own Montessori school in South Dakota. Later, she homeschooled her two children through high school. Deb is now a Montessori writer who lives in San Diego with her husband of 39 years (and lives in the city where her kids, kids-in-law, and baby granddaughter live). She blogs at Living Montessori Now.