By Deb Chitwood from Living Montessori Now
Alligators are a fun topic ... as long as you're not face-to-face with a real alligator! My post today extends some fun math activities from an earlier post ("Montessori-Inspired Greater Than Less Than Alligator Math") and adds some Montessori-inspired alligator language activities. I've created the alligator activities using free printables for preschoolers through first graders.
You'll find many activities for preschoolers through first graders throughout the year along with presentation ideas in my previous posts at PreK + K Sharing. You'll also find ideas for using free printables to create activity trays here: How to Use Printables to Create Montessori-Inspired Activities.
At Living Montessori Now, I have a post with resource links of Free Printables for Montessori Homeschools and Preschools.
Disclosure: This post contains affiliate links at no cost to you.
Greater Than Less Than Alligator Activity
For this activity, I used the free Less Than, Greater Than Alligator Mouth Symbols by Montessori Mac at Teachers Pay Teachers. I used a large plastic tray and large hemmed work rug from Montessori Services.
My sandpaper numerals are from Alison's Montessori, although you can find sandpaper numerals on Amazon as well. If you prefer, you can make your own sandpaper numerals (See "DIY Sandpaper Numerals") or use another type of numeral for this activity. Amazon also has a variety of glass gems, which I used for this and often use for Montessori-inspired activities. I put out 17 glass gems, which is enough to solve any of the problems using the sandpaper numbers.
I have more of an explanation of how to present an activity like this in my "Montessori-Inspired Greater Than Less Than Alligator Math" post. If you use sandpaper numerals, the child can trace the numerals as well as focus on the matching quantity of glass gems and the greater than and less than symbols. The greater than and less than alligator symbols are clear enough that even a young child can understand the concept of greater than and less than.
Which Has More? Ask the Alligator Activity
This uses a fun printable - Comparing Numbers, Alligator Style! by Mrs. Sol on Teachers Pay Teachers. It wasn't necessary to add the "I love big juicy numbers" page, but I think it really helps to make the greater than and less than symbols memorable. I added glass gems to place on the correct alligator in the middle of each page.
Hungry, Hungry Alligator Greater Than Less Than Math Game
This activity uses the Hungry Hungry Alligator Game by Mrs Kumrow at Teachers Pay Teachers. The printable includes directions for playing the game to reinforce the greater than and less than symbols.
If you'd prefer to have children play the game as a cooperative game, they could take turns drawing numbers for player 1 and player 2 so that they aren't identified as winner or loser. I have a post on "How to Use Cooperative Games to Teach Sportsmanship" with more ideas.
A is for Alligator Tray
This activity uses the free A is for Alligator printable from Making Learning Fun. I added a sugar tong from Montessori Services and some small pom poms for work on fine-motor skills. I always emphasize the letter sound rather than the letter name.
I would demonstrate the activity by placing the printable on a rug and saying, "/a/ is for alligator." Then I would show how to use the sugar tong to place a few of the pom poms before returning the tray to the shelf for the child(ren) to use.
Alligator Chomp Syllable Sorting Activity
This uses the Alligator Chomp Syllable Sort by Jackie Lee at Teachers Pay Teachers and a Montessori Services basket (small willow basket, which is a great size for many card materials). Children could clap out the syllables in each word to place the pictures with words under the correct number of alligators.
Short-A Alligators Word-Family Sort
This activity uses the Word Family Sort – Short a (alligators) by hollybaker at Teachers Pay Teachers. This is obviously not a Montessori-type of printable, but it's a fun way to add interest to reading CVC words. I didn't use all the printables for this activity ... only 3 word families and 4 alligator words for each word family.
More Free Alligator Printables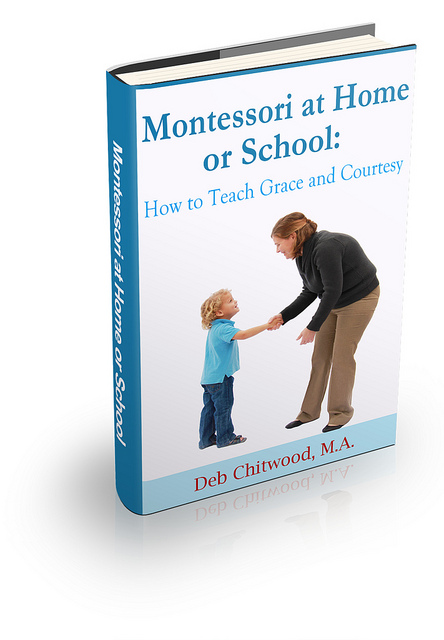 If you'd like to focus on manners with children, please check out my eBook Montessori at Home or School: How to Teach Grace and Courtesy! It's written for anyone who'd like to feel comfortable teaching manners to children ages 2-12.
Have a great rest of the summer!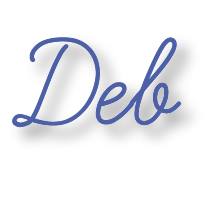 Deb Chitwood is a certified Montessori teacher with a master's degree in Early Childhood Studies from Sheffield Hallam University in Sheffield, England. Deb taught in Montessori schools in Iowa and Arizona before becoming owner/director/teacher of her own Montessori school in South Dakota. Later, she homeschooled her two children through high school. Deb is now a Montessori writer who lives in San Diego with her husband of 39 years (and lives in the city where her kids, kids-in-law, and baby granddaughter live). She blogs at Living Montessori Now.
May be linked to Afterschool Express, Thoughtful Spot, Tuesday Tots, The Mommy Club Resources and Solutions, Mom's Library, The Weekly Kid's Co-op, Homeschool Link-up, Learn & Link, TGIF Linky Party, Preschool Corner, Ultimate Homeschool Pinterest Party, Sharing Saturday, Saturday Show & Tell, Share It Saturday, Show-and-Share Saturday, The Sunday Showcase, Link & Learn.