By Deb Chitwood from Living Montessori Now
Rainbows are such a fun theme for St. Patrick's Day and any time in the spring! I was excited to find so many great free rainbow printables for this post. I had a hard time choosing which printables to use when there were so many fun hands-on activities that could be created.
I shared a long list of free rainbow printables in my post today at Living Montessori Now. Here, I'm sharing some Montessori-inspired rainbow activities using free printables for preschoolers through first graders.
You'll find many activities for preschoolers through first graders throughout the year along with presentation ideas in my previous posts at PreK + K Sharing. You'll also find ideas for using free printables to create activity trays here: How to Use Printables to Create Montessori-Inspired Activities.
At Living Montessori Now, I have a post with resource links of Free Printables for Montessori Homeschools and Preschools.
Disclosure: This post contains affiliate links at no cost to you.
Rainbow Floor Numbers (perfect for large-motor fun and learning on a rainy day)
For this activity, I used the free Rainbow Floor Numbers from PreK Letter R Printables at Confessions of a Homeschooler. The tray for this activity (and each activity in my post today) is a Montessori Services large plastic tray.
This activity is VERY easy to prepare. I simply printed out and laminated the rainbow floor numbers. They could be placed on the floor where you call out numbers for your child or students to jump to. They could also be used for a traditional hopscotch game played indoors with stones or glass gems for markers. They would make a fun giant-size number line, too.
Rainbow Letter Rr Puzzle
This activity uses the free Rainbow Letter Rr Puzzle from Romping and Roaring R Pack (part 6) at 3 Dinosaurs. The Romping and Roaring R Pack is filled with rainbow activities. This one is a simple letter puzzle that can be printed twice for younger children as shown with a control chart and the puzzle pieces to be placed on top.
Older children would only need the individual puzzle pieces. For any letter activities, I always emphasize the phonetic sound (/r/ for rainbow) rather than the letter name.
Rr is for Rainbow Magnet Activity and Chalkboard Writing
This activity uses the Rainbow Do-a-Dot (Bingo Dauber) Printable from DLTK's Crafts for Kids. I used the Melissa & Doug Magnetic Chalk Dry Erase Board and Power Magnets.
You can use a baking sheet for magnet activities, although I like that this is more attractive and has the option of writing the words on the chalkboard. The child can also trace over the words on the laminated page with an erasable marker.
Rainbow Ride CVC Phonics Game
This activity is simple to prepare but is a great way to reinforce introductory reading work. It uses the free Rainbow Ride CVC Game by Sara Edgar at Teachers Pay Teachers.
Rainbow Hair Emergent Reader
For this book-making tray, I used the free Rainbow Hair Emergent Reader by Deanna Jump at Teachers Pay Teachers. The book is based on the fun poem "Rainbow Hair."
Directions are given in the printable for using paper scraps to make rainbow hair for the cover. Or, children can create a simple reader using crayons and a stapler. I have crayons in the pictured soap box.
Here's the link to my favorite laminator ... inexpensive and great for almost any activity that needs to be laminated!
More Free Rainbow Printables and Montessori-Inspired Rainbow Activities
You'll find lots of Montessori-inspired rainbow activities and ideas in these Living Montessori Now posts and Pinterest Board:
If you'd like to focus on manners with children, please check out my eBook Montessori at Home or School: How to Teach Grace and Courtesy! It's written for anyone who'd like to feel comfortable teaching manners to children ages 2-12.
Happy St. Patrick's Day ... and happy soon-to-be spring!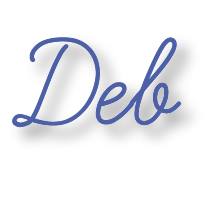 Deb Chitwood is a certified Montessori teacher with a master's degree in Early Childhood Studies from Sheffield Hallam University in Sheffield, England. Deb taught in Montessori schools before becoming owner/director/teacher of her own Montessori school. Later, she homeschooled her two children through high school. Deb is now a Montessori writer who lives in San Diego with her husband of 39 years (and lives in the city where her kids, kids-in-law, and toddler granddaughter live). She blogs at Living Montessori Now.