By Deb Chitwood from Living Montessori Now
I love gingerbread activities at Christmastime, so this post was extra fun to prepare. I'm still adding to my list of free gingerbread printables ... there are so many great ones!
I shared my list of free gingerbread printables in my post today at Living Montessori Now. Here, I've created some gingerbread activities using free printables for preschoolers through first graders.
You'll find many activities for preschoolers through first graders throughout the year along with presentation ideas in my previous posts at PreK + K Sharing. You'll also find ideas for using free printables to create activity trays here: How to Use Printables to Create Montessori-Inspired Activities.
At Living Montessori Now, I have a post with resource links of Free Printables for Montessori Homeschools and Preschools.
Disclosure: This post contains affiliate links at no cost to you.
Gingerbread Visual Discrimination and Fine-Motor Activity
This is a simple but fun activity using the free Gingerbread Visual Discrimination Printable from Pre-K Pages. You can print, laminate, and cut out the task cards as I did, or you can create a booklet for children to use. I used a large plastic tray and added quick sticks from Montessori Services along with small glass gems to include a fun fine-motor activity. The glass gems are placed on the two matching gingerbread people on each card.
Gingerbread Man Color Sort
For this activity, I used Gingerbread Man Color Sort from Making Learning Fun. You could just cut out the cards with the gingerbread men instead of individually cutting out each gingerbread man, which would be a bit quicker. I wanted my gingerbread men to look more like cookies, so I cut out the individual gingerbread men. The plates are just construction paper using the printables from Making Learning fun. I used a Montessori Services rug for my layout.
Gingerbread Odd and Even Activity
This tray uses the Gingerbread Even or Odd from Mrs. Kelly's Klass. I love that this can extend the Montessori cards and counters introduction of odd and even. If you use the Montessori Primary Guide cards and counters lesson linked to in the post, you can see how to introduce odd and even in Montessori education.
Of course, it helps if children are comfortable with cards and counters and have been introduced to the decimal system before doing this activity. This activity can show that odd and even is only dependent on the units place value. (Note: the gingerbread man from this activity would be great for a place value activity similar to my Christmas tree place value activity here last year.)
You could have glass gems available as a way for children to check any odd or even numbers they're unsure of. You could also have one control dot for odd numbers and two control dots for even numbers on the back of each card as a control of error.
Gingerbread Man Symmetry Design Tray
This activity uses the free Gingerbread Man Symmetry by Floriane Siegel at Teachers Pay Teachers. I'm not a fan of coloring activities unless they further creativity or have an educational purpose. (Montessori activities such as coloring specific continents or parts of something are some of my favorite uses of coloring.) I like this activity because it allows children to create a design and learn about symmetry with the coloring activity.
Gingerbread Holiday Beginning Sounds Activity
Gingerbread Holiday Beginning Sounds from Kinders on the Block is a cute printable for a phonics activity reinforcing beginning sounds. I used miniature clothespins to help develop fine-motor skills. These 1 3/4" clothespins are from the Building and Blocks Toolbox from Montessori By Mom. If you want to make the activity even more challenging, you can use 1" clothespins.
You can learn more about introducing beginning sounds in my DIY Sandpaper Letters post.
Where Is the Gingerbread Man? Activity
I was excited to find the Gingerbread Common Core Positional Word Daily Writing Activity from The Barefoot Teacher. It can be used for a writing activity using the printable page.
I thought it would also be fun as a variation of Elf on the Shelf. The gingerbread man could be printed out in whatever size you'd like and put in a new place in the classroom or home each day. Children could identify the location using positional words either verbally or in writing.
Here's the link to my favorite laminator ... inexpensive and great for almost any activity that needs to be laminated!
More Free Christmas Printables and Montessori-Inspired Christmas Activities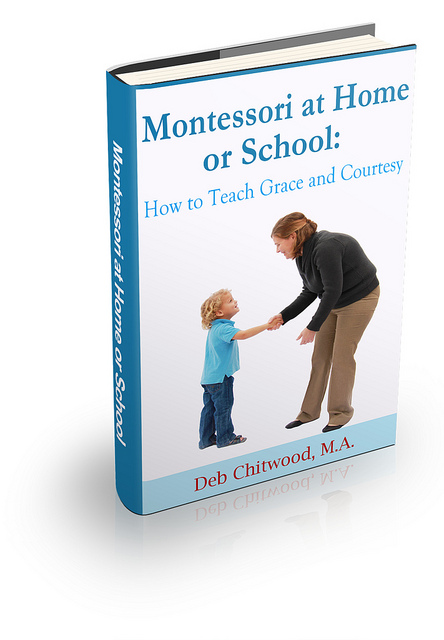 If you'd like to focus on manners with children, please check out my eBook Montessori at Home or School: How to Teach Grace and Courtesy! It's written for anyone who'd like to feel comfortable teaching manners to children ages 2-12.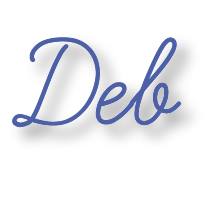 Deb Chitwood is a certified Montessori teacher with a master's degree in Early Childhood Studies from Sheffield Hallam University in Sheffield, England. Deb taught in Montessori schools in Iowa and Arizona before becoming owner/director/teacher of her own Montessori school in South Dakota. Later, she homeschooled her two children through high school. Deb is now a Montessori writer who lives in San Diego with her husband of 39 years (and lives in the city where her kids, kids-in-law, and baby granddaughter live). She blogs at Living Montessori Now.