By Deb Chitwood from Living Montessori Now
Happy Father's Day! In honor of the holiday, I'm featuring a popular theme with males ... construction vehicles. Of course, construction vehicles are popular with many girls, too. Today, I've created some Montessori-inspired construction vehicle activities using free printables.
You'll find many activities for preschoolers through first graders throughout the year along with presentation ideas in my previous posts at PreK + K Sharing. You'll find ideas for using free printables to create activity trays here: How to Use Printables to Create Montessori-Inspired Activities.
I also have a post at Living Montessori Now with resource links of Free Printables for Montessori Homeschools and Preschools.
Disclosure: This post contains affiliate links at no cost to you.
Matching Cards and Construction Vehicles
For this activity, I used the free Construction Site Vehicle Match Up Printable from Every Star Is Different. My now-adult son loved his Micro Machines
from childhood and saved all of them even though he only saved a few Hot Wheels. The construction vehicles in this post are all Micro Machines, although you could use any small construction vehicles.
I used a medium-sized tray from Montessori Services for the activity and a hemmed work rug for the layout. You could have your child match the three-part cards similar to the activity in my Montessori-Inspired Music Appreciation: Peter and the Wolf post, or you could do a simple layout like this or even one with the images and no words.
Construction Vehicle Magnifying Matching Activity
This activity was super easy to put together. I just had to print and cut out the Construction Vehicle Magnifying Match Game by Erin Horn. Then I simply added a magnifying glass to create a simple but appealing activity.
Cement Mixer Cutting and Pasting Tray
I added scissors and glue to create two simple cut-and-paste activities with added interest for many children who resist working on cutting skills with other topics.
Cement Mixer Number Tracing
If you have a miniature cement mixer, this is another very simple activity to prepare.This activity uses the Trace the 3′s from C is for Cement Mixer by Royal Baloo. I added a green control label to each number to show where the child should start tracing.
The large 3 would work well as a road for the cement mixer. The child could trace each of the other 3's with his or her finger.
Dump Truck Counting Activity
This uses the Dump Truck Counting Mats from The Measured Mom, a wooden tray from Michaels craft store, a candle coaster to hold the numerals, a Montessori Services basket, and Spielgaben wooden cubes.
You'll find a number of different ideas of materials to load and count in the post from The Measured Mom. I used the counting cards and wooden cubes for numbers 1-20, but you could use 1-10 or even 1-5, depending on the age and ability level of your child or students.
Construction Movement and Reading Cards
This activity uses the Construction Movement Cards from Royal Baloo. I used a a Montessori Services basket (small willow basket, which is a great size for many card materials).
You could make this into a phonetic reading activity by using only the CVC cards (and maybe adding the other phonetic cards). If you have children at more than one level, you could have a reader read the cards for the other children to act out. Or the activity could simply be a movement activity where you read the cards for the child or children to act out.
More Free Construction Vehicle Printables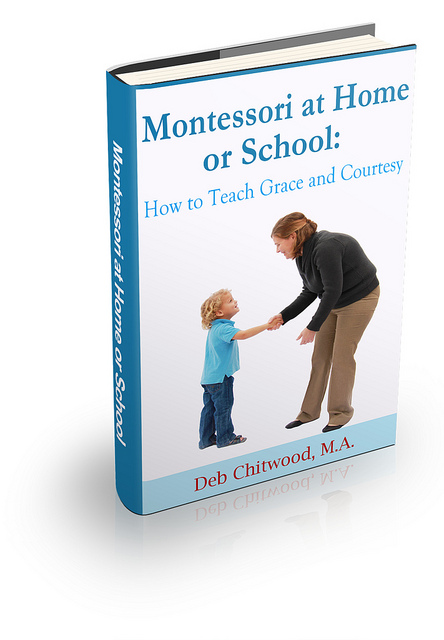 If you'd like to focus on manners with children, please check out my eBook Montessori at Home or School: How to Teach Grace and Courtesy! It's written for anyone who'd like to feel comfortable teaching manners to children ages 2-12.
Have a great day and a great summer!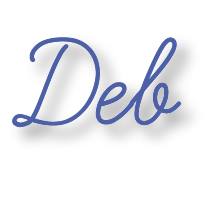 Deb Chitwood is a certified Montessori teacher with a master's degree in Early Childhood Studies from Sheffield Hallam University in Sheffield, England. Deb taught in Montessori schools in Iowa and Arizona before becoming owner/director/teacher of her own Montessori school in South Dakota. Later, she homeschooled her two children through high school. Deb is now a Montessori writer who lives in San Diego with her husband of 39 years (and lives in the city where her kids, kids-in-law, and baby granddaughter live). She blogs at Living Montessori Now.
May be linked to Afterschool Express, Thoughtful Spot, Tuesday Tots, The Mommy Club Resources and Solutions at Milk and Cuddles and Crystal & Co., Mom's Library, It's Playtime, The Weekly Kid's Co-op, Hearts for Home Blog Hop, Learn & Link, TGIF Linky Party, Preschool Corner, Ultimate Homeschool Pinterest Party, Sharing Saturday, Saturday Show & Tell, Share It Saturday, Show-and-Share Saturday, The Sunday Showcase, Link & Learn