By Deb Chitwood from Living Montessori Now
I'm a real fan of vehicle activities after watching my now-adult son's love of them when he was little. For all the preschool- through first grade vehicle lovers, I've created some transportation activities using free printables.
You'll find many activities for preschoolers through first graders throughout the year along with presentation ideas in my previous posts at PreK + K Sharing. You'll also find ideas for using free printables to create activity trays here: How to Use Printables to Create Montessori-Inspired Activities.
I also have a post at Living Montessori Now with resource links of Free Printables for Montessori Homeschools and Preschools.
Disclosure: This post contains affiliate links at no cost to you.
Street Number Activity
For this activity, I used the free Street Numbers for Block Center from Young & Lively Kindergarten. My son loved his Micro Machines
so much that he saved all of them even though he only saved a few Hot Wheels. The vehicles in this post are all Micro Machines, although you could use any small vehicles. I added a green color coding label where the child should start driving on each numeral.
Five Little Garbage Trucks Activity
This activity was super easy to put together. I just had to print and cut out the 5 garbage trucks and poem from the Garbage Truck Game Pack by Living Worldsapart. A reader could read the poem while another child acts it out with the garbage trucks, or the children could say the poem by memory while acting it out if it's been used at circle time.
You could also add sandpaper numerals to the activity, and trace the sandpaper numeral as you say the number in the poem. At Living Montessori Now, I have resources for inexpensive and DIY sandpaper numerals.
Transportation Number Puzzles
This activity uses the Free Racing Racecars from Mama Jenn. I had to check out Mama Jenn's printable after reading that this was the favorite activity of Renae's children (from Every Star is Different) in their racing vehicles week. I can see why it was so popular!
I used glass gems for the markers. There would be a die on the tray as well. I added the 1st through 6th place ribbons by doing a Google search of sports ribbons and printing out ribbons from one of the pages. I thought that would be a fun way to emphasize the ordinal numbers for 1st through 6th place.
I love activities like this to teach sportsmanship and cooperation. See my post at Living Montessori Now called "How to Use Cooperative Games to Teach Sportsmanship." This is a perfect activity to use as a cooperative game where children take turns rolling the die and moving the appropriate numbered vehicle. The vehicles are the ones racing, so the children are working together to see which vehicle wins, which comes in second, and so on.
How Many Trucks in the Mud? Monster Truck Addition
This uses a fun monster truck printable from 1+1+1=1. There's an easier version for counting the number of trucks in the mud, but I used the addition printable for this activity.
Transportation Sudoku
Transportation Sudoku from DLTK's Crafts for Kids has an easy version and a more difficult version. The more difficult version, which is pictured, would work well for kindergarteners or first graders.
More Free Transportation Printables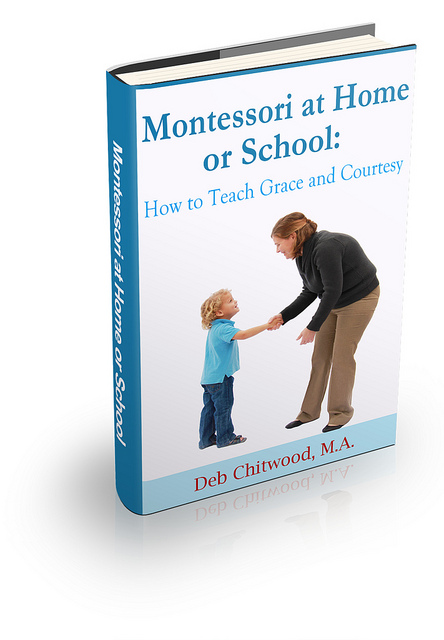 If you'd like to focus on manners with children, please check out my eBook Montessori at Home or School: How to Teach Grace and Courtesy! It's written for anyone who'd like to feel comfortable teaching manners to children ages 2-12.
Have a great end of the school year!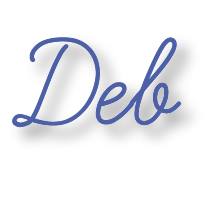 Deb Chitwood is a certified Montessori teacher with a master's degree in Early Childhood Studies from Sheffield Hallam University in Sheffield, England. Deb taught in Montessori schools in Iowa and Arizona before becoming owner/director/teacher of her own Montessori school in South Dakota. Later, she homeschooled her two children through high school. Deb is now a Montessori writer who lives in San Diego with her husband of 38 years (and lives in the city where her kids, kids

-in-law, and baby granddaughter live). She blogs at Living Montessori Now.
May be linked to
Afterschool
Express
,
Thoughtful Spot
,
Tuesday Tots
, The Mommy Club Resources and Solutions at
Milk and Cuddles
and
Crystal & Co.
,
Mom's Library
,
It's Playtime
,
The Weekly Kid's Co-op
,
Hearts for Home Blog Hop
,
Learn & Link
,
TGIF Linky Party
,
Preschool Corner
,
Ultimate Homeschool Pinterest Party
,
Sharing Saturday
,
Saturday Show & Tell
,
Share It Saturday
,
Show-and-Share Saturday
,
The Sunday Showcase
,
Link & Learn