Hi! I'm Carolyn from
Kindergarten: Holding Hands and Sticking Together
. Today I'm here to share lots of math ideas with you.
Unlike Algebra or Trigonometry, where older students never see the importance of that math in every day life...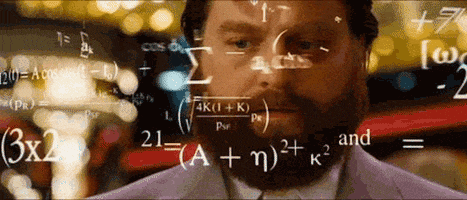 I wrote a new book with Dr. Jean called
Dr. Jean's Math Recipes
, with LOTS of games and activities that we love to use to teach and reinforce math concepts.
I had so much fun working with Dr. Jean- what an honor it was. We wrote
Dr. Jean's Reading Recipes
last year, and decided to keep going with math! In this book, we share our favorite math activities for the five domains outlined in the Common Core math standards: Counting and Cardinality, Operations and Algebraic Thinking, Number Operations and Base Ten, Measurement and Data, and Geometry. We shared activities for large groups, small groups, partner work, and independent learning. These activities can be used as primary lessons, brain breaks, transition times, RTI, or whole class review. The best thing about these activities is that they make learning math fun and memorable.
Here are just a few of the ideas I like to use to create a math rich environment for my students.
Make a life size number line in the classroom so you can quickly do word problems if you have a few extra minutes. It's also great for children to just walk and count forward and backward- or skip count as they jump over a number. You can have students line up on a certain number. You can have girls line up on even numbers, and boys line up on odd numbers.
Pass out number cards randomly, and have kids line up in number order to leave for specials. Or hand out random number cards, and have kids line up greatest to least numbers.
Create life size ten frames on the floor for lots of fun counting activities. When the ten frames are on the floor, the children will create their own word problems and counting activities during free play time- just because the ten frames are there! You will be amazed the math conversations and problem solving that will be taking place- all on their own. It's handy to have the ten frames set up so you can quickly do an activity with them if you have a few minutes.
Make tape numbers on the floor for the children to walk, drive cars on, line counters up on...
Make a 12 and 20 poster for the wall if those numbers are tricky for your students, so they see it everyday. My kids had a hard time remembering the name for rectangle and hexagon, so I used those shapes as the counters.
Have the children make lots of wall charts and posters using math!
If you would like a copy of my Shape Town picture and the parent note that I sent home, just click the picture below. I printed my Shape Town picture on cardstock.
Provide lots of opportunities for children to play with and use math in their free time. Set up a grocery store with real money, paper for writing lists, and items with price tags on them for students to see and read.
Before you know it, they are counting money because it's important to them as they play. Or play restaurant!
Leave building ideas by a block center for children to try to copy or to give the children ideas for their own creations.
You can do as much with this as you want. You could take a picture of the building and have the children write about what they built or use the building as a setting for a story. You could have the children describe how they built their building and tell what they used to build it and why. You could make a classroom book of the buildings, even putting the picture card on one side of the book and the photograph of the children's finished product on the other side. My classes always love looking at our classroom books.
Play games. Card games and dice games are great for making math important to children. They want to read the numbers on the cards. They want to be able to quickly add the numbers on the dice. We have lots of game ideas in our book that the kids love.
These are great for math conversations: "I have more eight. It is greater than five." "I have five. It is less than eight." Also great for how many more, matching one to one, counting...
(Notice we are measuring my FAVORITE all time book,
Joone
. If you don't know Joone, I wrote a post
HERE
about all the different ways I love to use the book. I just love it.)
My kids love to sort any and everything. It's really fun.
When our crayon boxes get all mixed up, I dump all the crayons from all the boxes. The kids sort them into color piles, then each grab a color to put one of each crayon in each box to sort them. They love it. (And it's a great help.)
The magnifying glass distracted them for a while because they had to study everything they found with it, but they managed to finish their task eventually, and find every tiny mark on each item using the magnifying glass in the meantime. First, we talked about (and I modeled) how to line up the objects by having them all rest on the same bottom line to get an accurate measurement.
Ta-da!

Snack time is another great chance to work on math facts. We have been working on reviewing our facts of five, so I gave everyone 5 animal cookies out of the bag. Then, one at a time, they each came to the board to write their five fact, by writing how many white cookies and how many pink cookies they had. This was great for fluency practice, because we kept reading the math sentences and noticing how many were the same.
The funny thing we noticed was that nobody had 5 pinks or 5 whites- everyone had a combination of the two.
Here are some wonderful math videos for teachers to share with parents. Each video is only about 45 seconds to 2 minutes, just the perfect amount of time for families to watch, understand the vocabulary or concept, and feel better prepared to help their children.
Below is a handout to share with parents so they can access these videos.
Here are some sample videos from the
Youtube Good to Know Playlist
, just so you can get an idea about how awesome they are! They intentionally move quickly because they are for a quick explanation of a concept for parents. They aren't meant to be used to teach students, although they could be used to help students remember concepts that were previously taught. They sort of remind me of Ted Talks. I love how they're made.
Feel free to pass this great information on to families of your students if you would like!
We want our students to be confident with math concepts, so they can say...
Thank you for stopping by!