By Deb Chitwood from Living Montessori Now
I love snowmen ... especially when I'm nice and warm! Now that I live in San Diego, I'm having lots of fun introducing snowman activities to my 2-year-old granddaughter.
The activities in my post today are mainly for preschoolers through first graders, though, although some will also work for 2 year olds.
You'll find lots of free snowman printables in my post today at Living Montessori Now.
Here, I'm sharing some Montessori-inspired snowman activities using free printables for preschoolers through first graders. You'll find many activities for preschoolers through first graders throughout the year along with presentation ideas in my previous posts at PreK + K Sharing. You'll also find ideas for using free printables to create activity trays here: How to Use Printables to Create Montessori-Inspired Activities.
At Living Montessori Now, I have a post with resource links of Free Printables for Montessori Homeschools and Preschools.
Disclosure: This post contains affiliate links at no cost to you.
Snowman Cutting Strip Practice
Free Printable: Snowman Cutting Strip Practice from Preschool Snowman Pack by Royal Baloo
This was a super-easy activity to prepare. I just printed out the printable on cardstock (which is easier for young children to cut than paper). For interest, I added a gift box for the cut pieces of paper.
Snowman Button Counting and Practical Life Activity
Free Printable: Snowman Button Counting Mats by Perfectly Preschool at Teachers Notebook
I used a Multicraft tray, craft gems for buttons, and a toast tong for an added practical life activity. I only used 1-5 (with the exact number of "buttons") for this activity, although there are snowman mats for 1-10 if you use small enough "buttons."
Number Snowman Hide & Seek
Free Printable: Numbers 1-10 Snowman Hide & Seek by Maureen Prezioso at Teachers Pay Teachers
This is a cute way to help children understand the different ways to represent each number.
I used a Montessori Services rug for the layout. You could simply have the child search for all the snowmen that represent the same number.
Snowman Beginning Sound Sort
Free Printable: Snowmen Beginning Sound Sort from Snowman Literacy Centers by Lorie Duggins at Teachers Pay Teachers
Snow scenes and snowmen are available for s, t, p, and r. There are 4 snowmen for each letter sound, although you could use 2, 3, or 4 sets.
The child simply sorts the snowmen and adds them to the correct snow scene. You can find resources on how to introduce Montessori phonics in my DIY beginning Montessori phonics post.
Build a Snowman CVC Words
Free Printable: Build a Snowman CVC Words from Let It Snow! Winter Mini Unit by Chevron and Centers at Teachers Pay Teachers
This is a fun extension to the Montessori movable alphabet. The letters aren't one color for vowels and another for consonants, although most children who can spell the words won't have a problem with that.
Compound Word Snowmen
Free Printable: Compound Words Snowman by Anna Navarre at Teachers Pay Teachers
This activity is for advanced preschoolers through 1st graders ... a creative way to reinforce the idea of compound words.
More Free Snowman Printables
Go to my post at Living Montessori Now for links to free snowman printables from around the blogosphere: Free Snowman Printables and Montessori-Inspired Snowman Activities.
More Montessori-Inspired Snowman Activities
You'll find more Montessori-inspired snowman activities in my "Montessori-Inspired Winter Activities."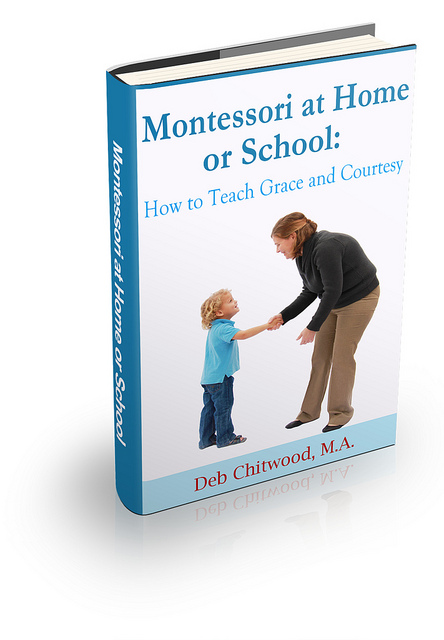 If you'd like to focus on manners with children, please check out my eBook Montessori at Home or School: How to Teach Grace and Courtesy! It's written for anyone who'd like to feel comfortable teaching manners to children ages 2-12. I'm also one of the coauthors of the book Learn with Play – 150+ Activities for Year-round Fun & Learning!
Happy winter!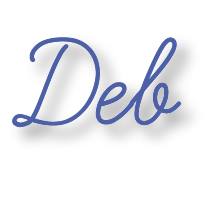 Deb Chitwood is a certified Montessori teacher with a master's degree in Early Childhood Studies from Sheffield Hallam University in Sheffield, England. Deb taught in Montessori schools in Iowa and Arizona before becoming owner/director/teacher of her own Montessori school in South Dakota. Later, she homeschooled her two children through high school. Deb is now a Montessori writer who lives in San Diego with her husband of 40 years (and lives in the city where her kids, kids-in-law, and toddler granddaughter live). She blogs at Living Montessori Now.