By Deb Chitwood from Living Montessori Now
Fossils are fun for a variety of ages, and I have some new fossil printables and activities for you! There's also a fossil-themed pack for newsletter subscribers at LivingMontessoriNow.com!
You'll find many activities for preschoolers through first graders throughout the year in my previous posts at PreK + K Sharing. You'll also find ideas for using free printables to create activity trays here: How to Use Printables to Create Montessori-Inspired Activities.
Disclosure: This post contains affiliate links (at no cost to you).
Montessori Shelves with Fossil-Themed Activities
You'll find Montessori-inspired fossil numbers, letters, and and more (part of my subscriber freebie pack, so just sign up for my email to get the link and password … or check the bottom of your latest newsletter if you're already a subscriber) Go to my Free Fossil Printables and Montessori-Inspired Fossil Activities post at Living Montessori Now for the free printables and activity ideas you see on the shelf and collage above!
Free Montessori-Inspired Fossil Pack
Montessori-Inspired Fossil Pack for DIY Cards and Counters, Number or Letter Matching, Number or Letter Basket, Bead Bar Work, Hands-on Math Operations, Number or Letter Salt/Sand Writing Tray, Letter Tracing, DIY Movable Alphabet, and Creative Writing (subscriber freebie, so just sign up for my email to get the link and password – or check your inbox if you're already a subscriber).
Dinosaur Resources
Fossil Books for Kids
Dinosaur Books for Kids
Rock and Mineral Resources
Rock and Mineral Books for Kids
If you'd like ideas for calendar-based themes throughout April and May, see my April Themed Activities for Kids and May Themed Activities for Kids.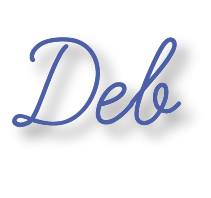 Deb Chitwood is a certified Montessori teacher with a master's degree in Early Childhood Studies from Sheffield Hallam University in Sheffield, England. Deb taught in Montessori schools in Iowa and Arizona before becoming owner/director/teacher of her own Montessori school in South Dakota. Later, she homeschooled her two children through high school. Deb is now a Montessori writer who lives in San Diego with her husband of 46 years (and lives in the city where her kids, kids-in-law, and grandkids live). She blogs at Living Montessori Now.